Bulk Battery Cable
Offering a variety of quality battery cable you can rely on to withstand your use.
SGR, SGT & SGX cable made by experts in the industry. When it comes to shopping bulk battery cable, when you buy Kalas, you buy quality you can trust.
Reach out with questions or to request your quote today.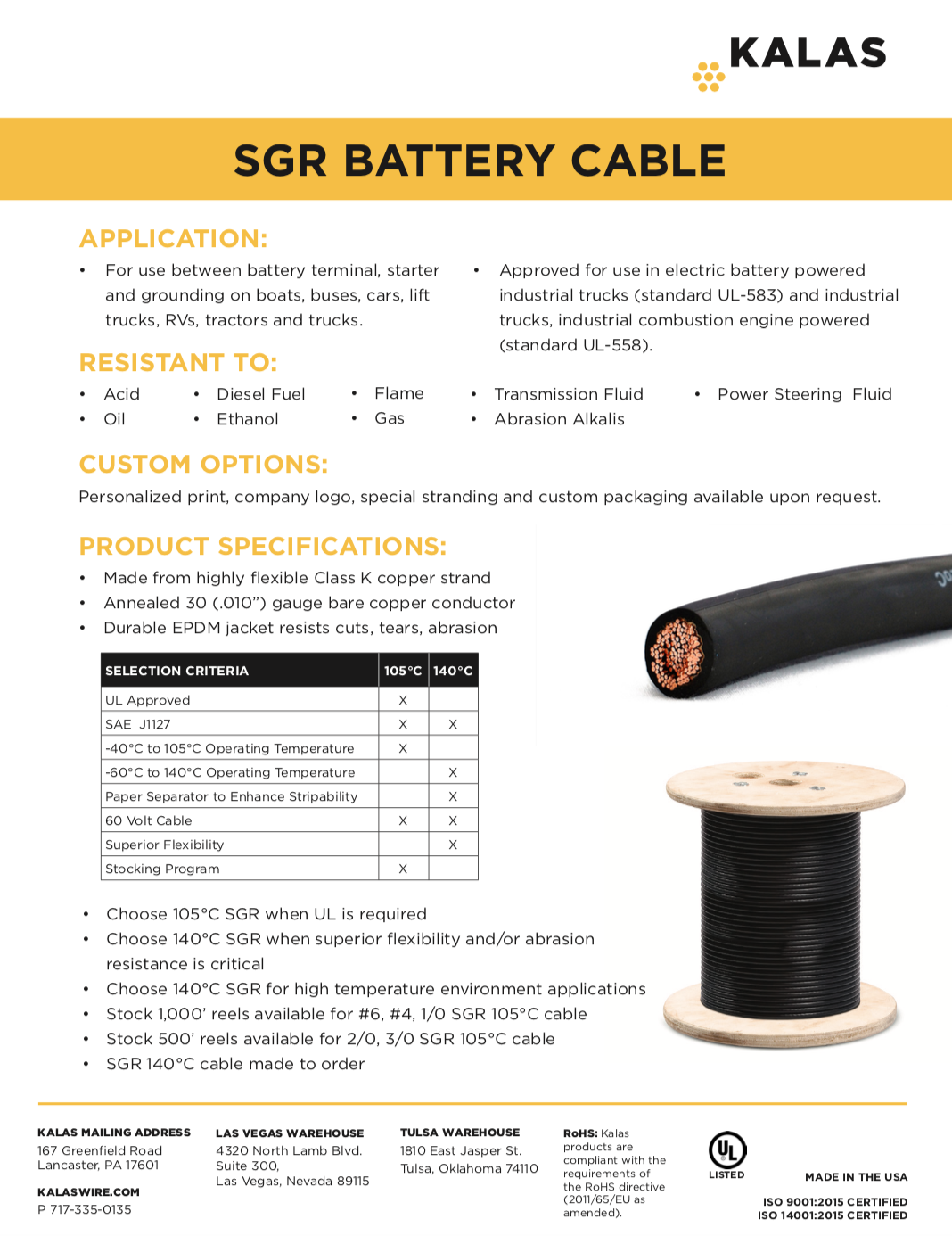 We realize selecting your battery cable product is highly specialized and can be confusing. To help you select the right cable, we've created this chart & page to guide your decision. If you still have questions about selecting the right battery cable product – reach out to us. We love to answer questions and make your cable purchasing journey as smooth as possible. 
Click on a battery cable below to see detailed specifications & learn more. 

Cable You Can Trust.
Customer Service that Cares.
Over the past 60 years, Kalas has become a leading manufacturer of copper wire & cable vertically and strategically integrated for superior material control. We are dedicated to delivering dependable solutions, constantly evolving in order to find new ways to serve our customers, become better and build our collaborative partnerships and technical expertise.
Still Have a Question? We'd love to help.
Let us know what questions you have about Kalas wire & cable.

We love to answer questions and make the process of ordering and creating the cable you need as smooth as possible!