Fully Integrated Manufacturer of Copper Wire
,

Cable

&

Value

–

Add Services

For over 60 years – Quality you can trust.

Copper Wire, Cable
& Value-Add Solutions
                          over 60 years of
Manufacturing you can trust.
Contact Us to Buy Superior Quality Cable Today!
Cable you can trust.
Customer service that cares.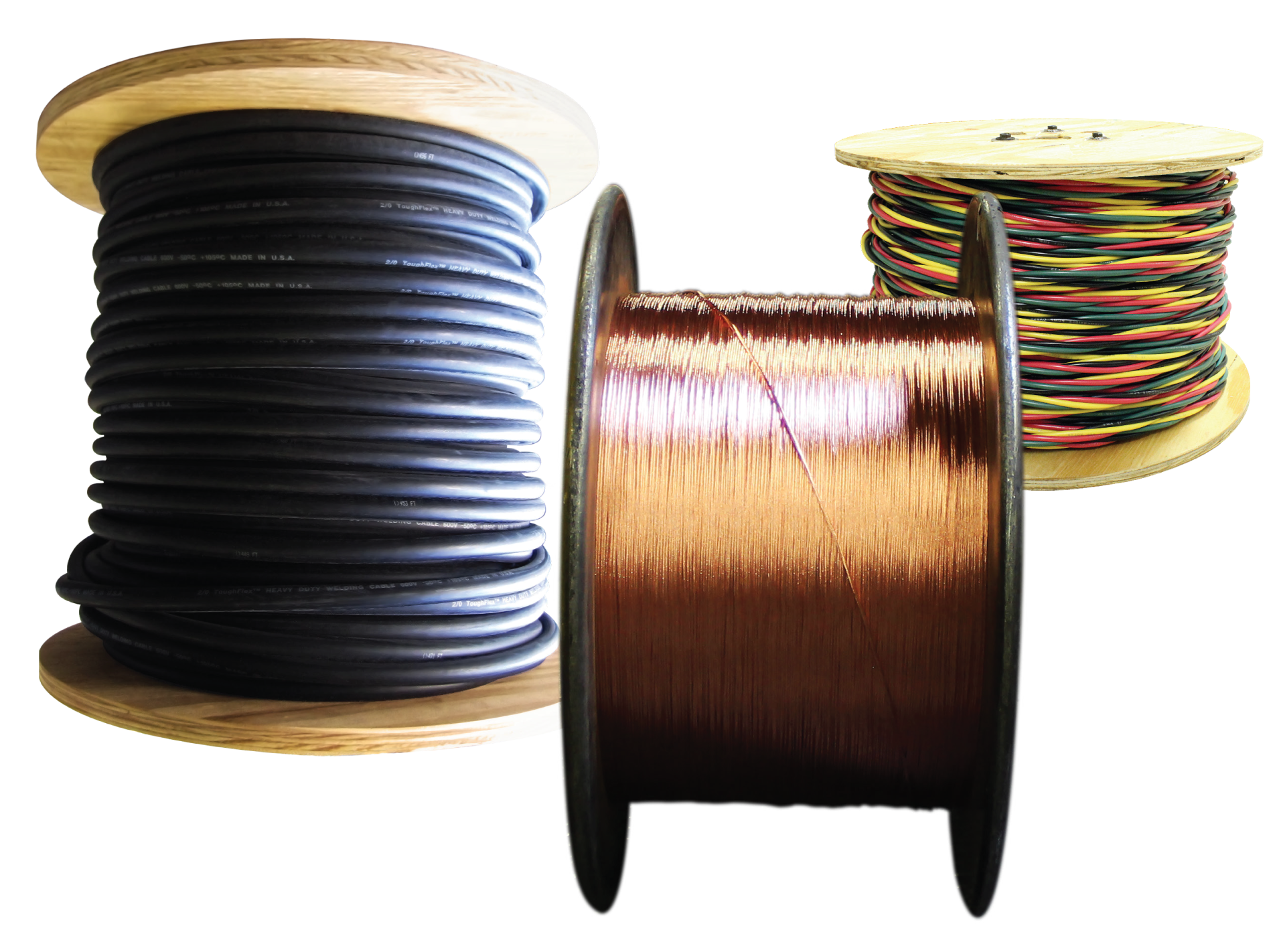 Kalas is a leading manufacturer of wire & cable.

Manufacturing
Over 60 years of Manufacturing Wire & Cable
Manufacturing copper wire & cable with consistency. Starting from 5/16″ copper rod and broken down to high-speed bunching and stranding, we make for the highest quality cable you can buy.
Cable assemblies and collaborative solutions tailored to meet the unique needs of gas, welding & industrial markets. Custom options, quick order fulfillment for assemblies & stock cable.
We produce custom heavy duty terminated battery cables, assemblies & more. Serving the global leaders in agriculture, truck, construction & variety of industrial markets.
Passionate About Partnership
Whether you need a quote, new spec, help with an order, or have a general cable manufacturing question; We are here for you.
We are dedicated to exceptional customer service, dependable delivery, and creating custom cables and programs to suit your unique needs.
Strategically placed warehouses and facilities to get your product to you as efficiently and dependably as possible.
Corporate Mailing Address &
Terminated Battery Cable Assembly
167 Greenfield Road, Lancaster, PA 17601
Plant #1 – Copper Rod Mill
25 Main Street, Denver, PA 17517
Plant #2 – Insulation Extrusion, Value-Add Assemblies
86 Denver Road, Denver, PA 17517
Kalas Corporate – Velocity Center & Corporate Offices
80 Denver Road, Denver, PA 17517
Tulsa Warehouse
1810 East Jasper Street, Tulsa, Oklahoma 74110
Request a Quote Today!
Our caring customer service representatives and top-quality technical engineers would love to
 design a copper wire or cable product & quote that directly suits your needs. Contact us today!
What Customers Are Saying:
I was bragging about how much we like your 2/16 conductor cable – I requested that we only order from Kalas. Your cable is doing great. We have no issues at all!
I appreciate the on-time delivery performance by Kalas. Your team is honest and forth-coming with information.
The communication with Kalas is fantastic. You keep us on top of everything all the time and we really appreciate it. We wish all of our vendors were as responsive as you.
It's like hitting the 'Easy button' when it comes to working with Kalas.
The support from Kalas is tremendous – it always has been. The on-time delivery performance and responsiveness is second to none.
We like you guys, we like your product, and we like that you're local; you've always been good to us.
Kalas Wire & CAble
We don't just care about offering the highest quality cable, we care about you. 

Copper Wire & Cable Products to Meet Your Needs
Start your journey to better wire & cable today!
Let us know what products you're searching for or would like to create.