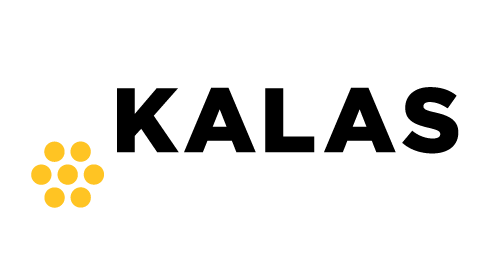 90°C NON-SHIELDED
JUMPER CABLE
(15kv/25kv/35kv)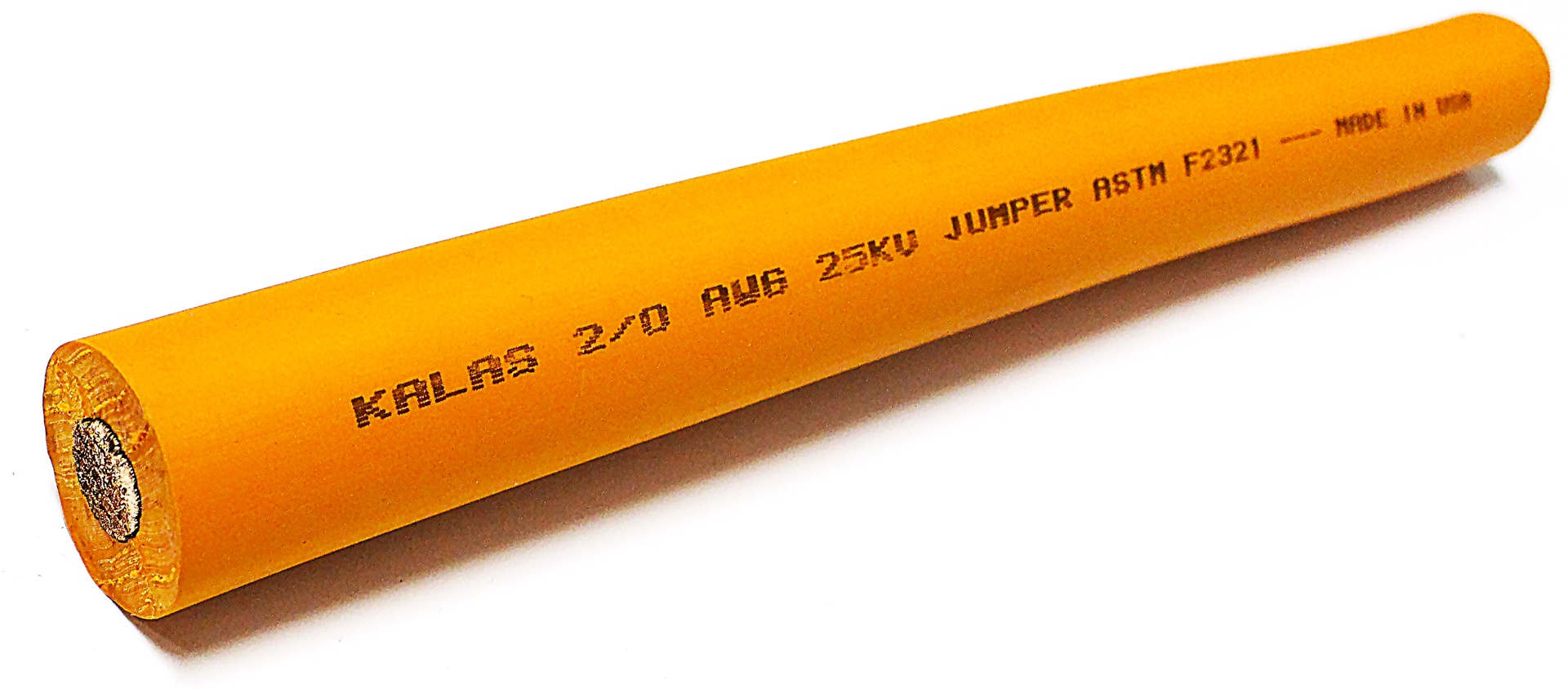 Construction
Conductor material: Annealed Flexible Bare Copper per ASTM B3 & ASTM B172 or Tinned Copper per ASTM B33 & ASTM B172
Gauge: 2ga 15kV, 1/0 15kV, 2/0 15kV, 4/0 15kV, 1/0 25kV, 2/0 25kV, 4/0 25kV, 1/0 35kV
Insulation material: Thermoset Ethylene-Propylene Rubber (EPR)
Separator material: Semi-conductive tape separator between the copper and EPR Insulation
Operating Temperature: -60°C to 105°C
Meets Requirements:  ASTM F2321 – Flexible and Rigid Insulated Temporary By-Pass Jumpers

Applications
Suitable as a temporary flexible power cable for temporary By-Pass connections.
Features
EPR CV-cured jacket resists abrasion, heat, moisture, and ultraviolet rays
Annealed copper stranding is extra flexible
Flexible at low temperatures
Water-resistant
Standard Color: Orange
Standard Print (example): KALAS 2/0 AWG 25KV JUMPER — MADE IN USA – Custom print and custom colors available upon make-to-order request
3rd party performance tested
View Complete Specifications

Cable You Can Trust.
Customer Service that Cares.
Over the past 60 years, Kalas has become a leading manufacturer of copper wire & cable vertically and strategically integrated for superior material control. We are dedicated to delivering dependable solutions, constantly evolving in order to find new ways to serve our customers, become better and build our collaborative partnerships and technical expertise.
Still Have a Question? We'd love to help.
Let us know what questions you have about Kalas wire & cable.

We love to answer questions and make the process of ordering and creating the cable you need as smooth as possible!