We pride ourselves in being the manufacturer of the industry's best welding cable, ToughFlex™, and the reasons that cable continues to be the best-selling cable on the market. Many of those qualities overlap onto our other welding cables – such as how we draw our own copper for superior material control you can trust, having over 60 years of history in manufacturing cable to perfect our products for higher quality and our vigorous testing regimens we put all products through to create products you can thoroughly rely on. In this post, we want to share about our sister welding cable of ToughFlex™ – FlexWhip™. 
FlexWhip™ is th most flexible welding cable on the market. Where our standard, ToughFlex™ is already extremely flexible, FlexWhip™ takes it even further.  Let us explain how.
What Makes 
FlexWhip
™ Flexible
?
The major difference between ToughFlex™ and FlexWhip™ is that ThoughFlex™ is a 30 (0.010) gauge bare copper conductor whereas FlexWhip™ we draw down even finer to Class M stranding which is 34-gauge bare copper conductor. This extra drawing of the copper makes the cable even more flexible than its competition.  The design of FlexWhip™ welding cable provides superior flexibility which is helpful in giving you ultra flexibility when needed where leads, stingers/ whips, and grounds are used.  
Flexible
,
 but also Durable
?
Our process of heating the copper rod and drawing it, allowing it to cool slowly, removes internal stresses and toughens it while also increasing its flexibility through how fine a gauge we make the copper strands. The result – a cable you can twist, bend, and move with ease because of its high flexibility that can equally withstand the harsh environments welding often requires.  
Safety is a big deal when it comes to selecting the welding cable you choose, and we take that seriously. We understand that the more flexible and fine the copper strand becomes, the more we need to assure the cable's safety. There are serious safety issues if stranding is uneven, too thin, or prone to break, which definitely needs to be understood by the manufacturer you choose when buying a product like this from. That's why we share with all of our customers the vigorous testing FlexWhip™ undergoes and the certifications it holds to assure its safety, reliability, and durability.  
What Makes 
FlexWhip
™ Better than the Competition?
It took us years, but through vigorous testing and refining, we have created an ultra-flexible yet just as durable welding cable that touts unmatched reliability compared to the competition in the market. Combine that with our numerous customization options, Kalas' 60+ year history of manufacturing, and our excellent customer service and you have a product that rises above the other options.  
Durability: 
Here's what gives FlexWhip™ its sustained durability. First, it is insulated with a high-grade RoHS compliant EPDM (Ethylene Propylene Diene Monomer) jacket proven to resist cuts, tears, abrasion, grease, oil, water, and flame. It also has a paper separator to enhance stripability. FlexWhip™ has an operating temperatures range from -50°C to + 105°C, is rated to 600 Volts, and meets the National Electrical Code article 630 for electric welders and UL VW-1 flame test outlined in UL1581. We want to provide the fool-proof assurance you need when selecting the flexible welding cable you buy that you'll receive a reliable product every time you buy FlexWhip™. 
Customization & Options:
We offer FlexWhip™ in 4 gauges, #2 – 2/0, in the industry-standard orange jacket signifying flexible whip cable. FlexWhip™ comes standard in 250 ft. and 500 ft. Reels, making those lengths easy to ship and get in-hands quickly while also offering custom lengths upon request. Each cable is sequentially marked with the option to customize the print legend and even use PermaPrint™ indent print which will not wear off. We offer custom packing of all welding cable giving you the option to purchase cable coiled, boxed, or shrink-wrapped in 25, 50, or 100 ft. Lengths. And one of the things that makes us unique is we also offer fully finished assemblies. You can order FlexWhip™ in the unique configuration your work requires with Lenco & Tweco connectors creating the custom ultra-flexible welding lead you are looking for. 
Conclusion
We hope that reading through this helps you understand the difference between FlexWhip™ and ToughFlex™ while also revealing several reasons why FlexWhip™ rises to the top when it comes to selecting an extremely flexible whip cable. If you have any questions about FlexWhip™ or any other product we sell, reach out and one of our kind, intelligent proactive customer support team members will get back to you quickly. If you're ready to begin your journey of better cable and service, you can fill out our request a quote form today.  Next time you're in need of an ultra flex welding cable – shop FlexWhip™ for the best performance every time!
For indepth details and specifications, visit our FlexWhip™ information and read our product data sheet.  
Visit our Welding Cable Industry Pages for More Information:
We look forward to serving you and providing you with a better cable and ordering experience!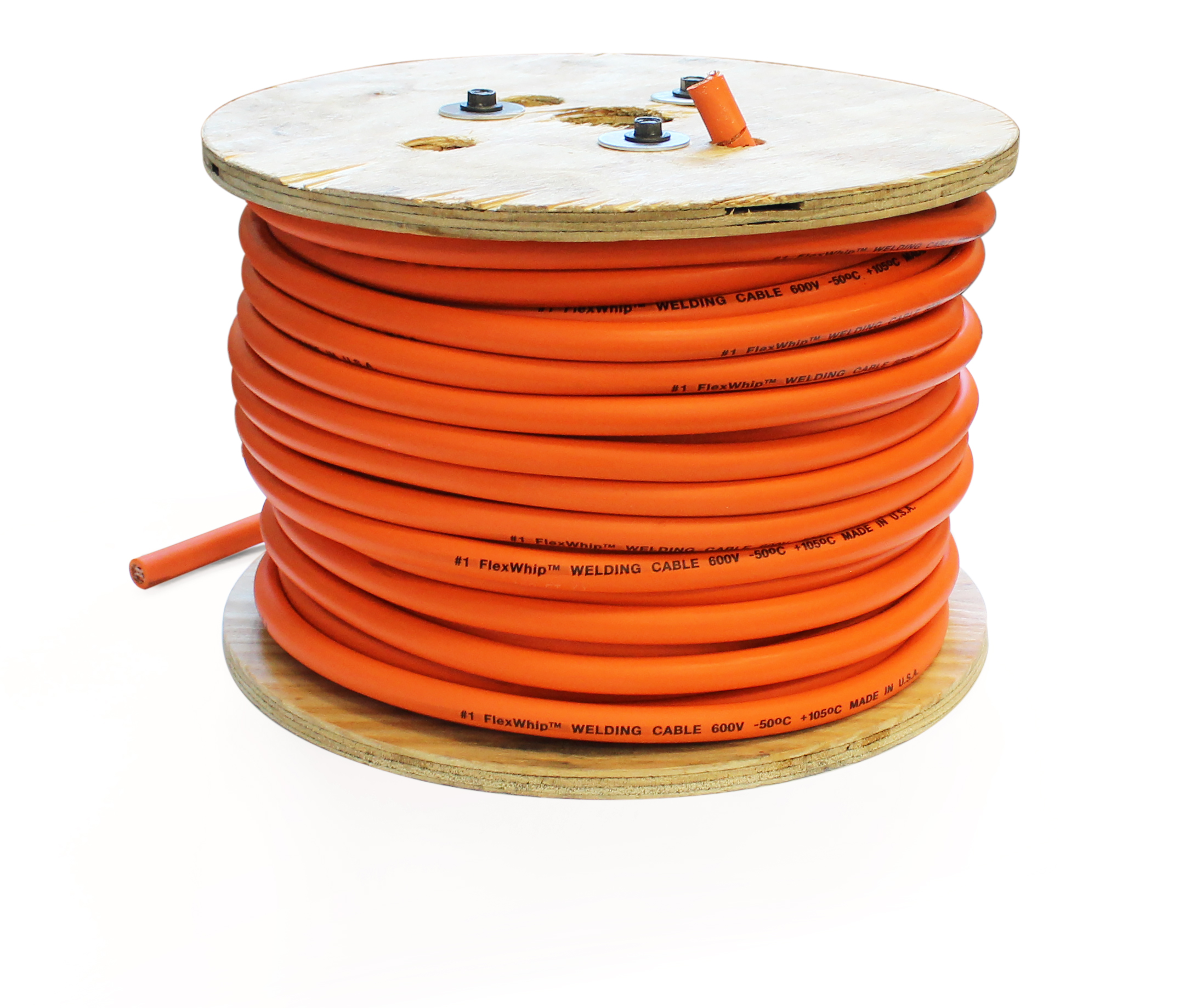 We stock 250 ft. and 500 ft. reels, making orders in those increments extremely easy to ship right out the door quickly including cut lengths in 25' increments.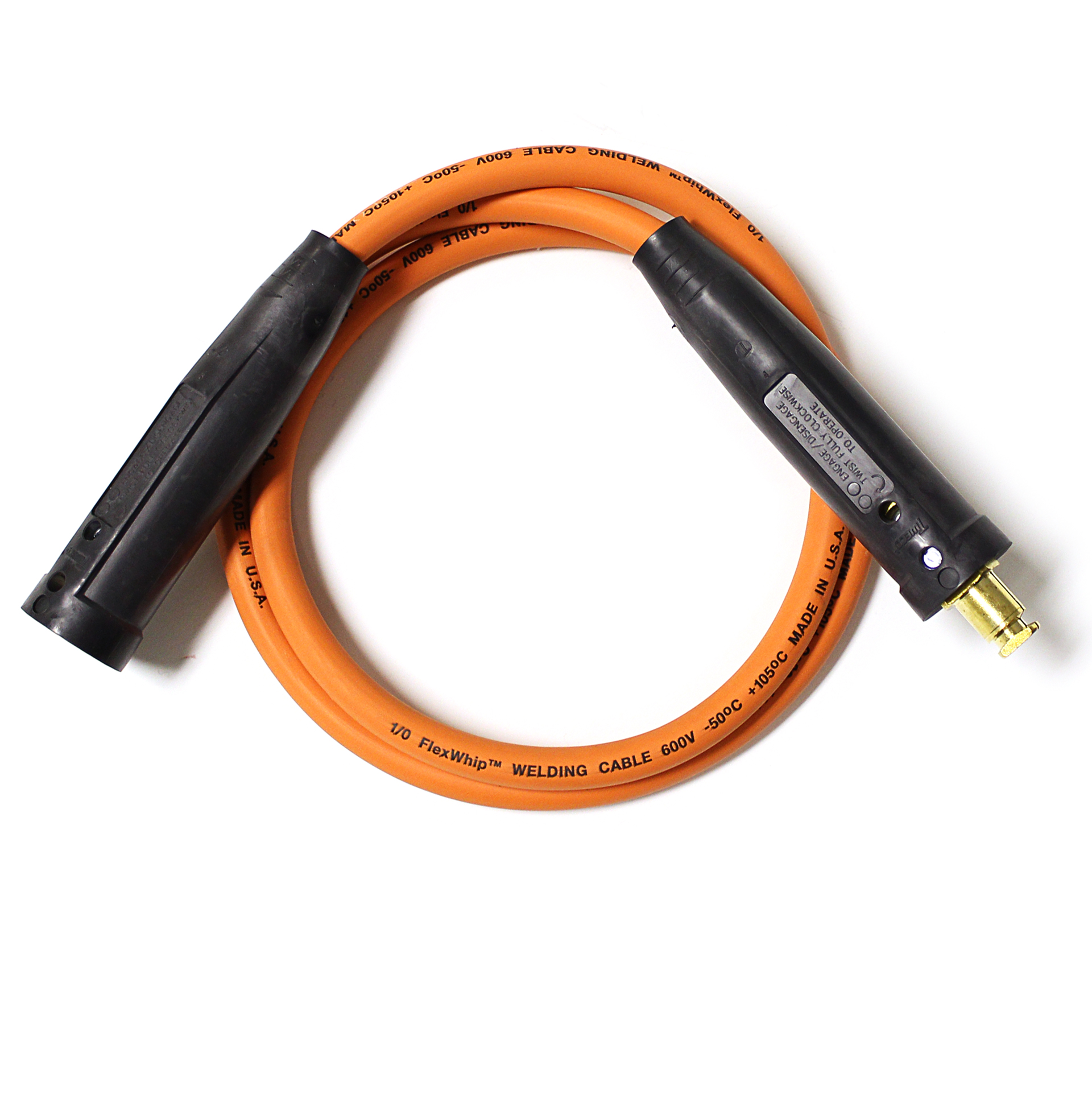 We offer full-service completion of assemblies so customers can buy finished whips, leads, and grounds right from us in a wide array of welding connectors from top brands such as Lenco and Tweco.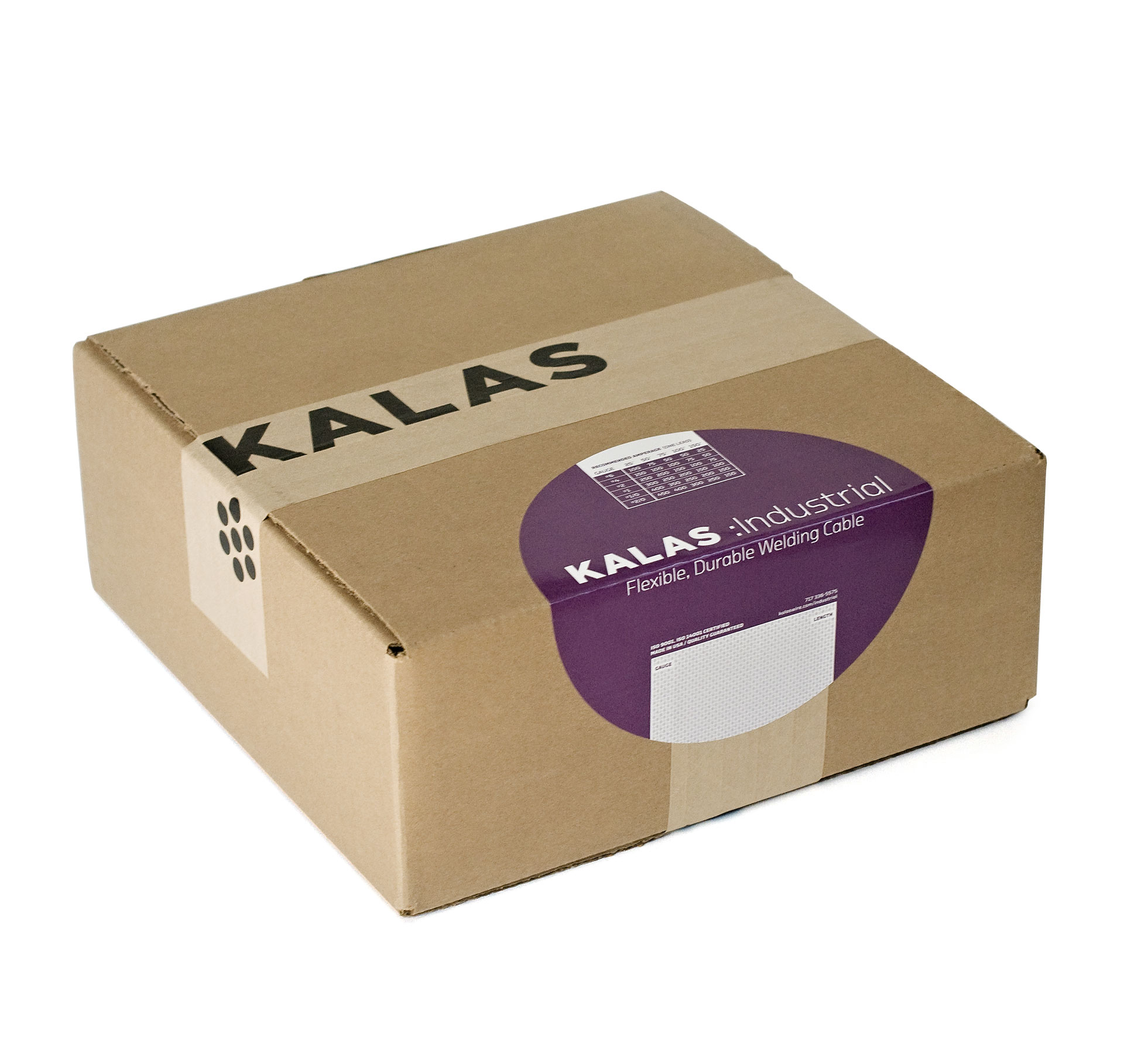 FlexWhip™ comes in #2 – 2/0 and a vast array of possibilities for customization. Custom lengths, print legend, packaging, and more.